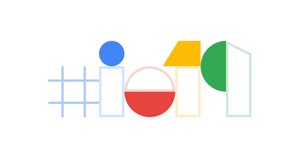 2019 Google I/O Event: What You Missed:
Google held their I/O Keynote this last week, revealing several new products and features- including the new Pixel 3a and 3a XL. Here's a quick rundown of what you missed:
Augmented Reality Integration:
Google showed off their AR technology by searching for a "Great White Shark" on the web. One of the first things to pop-up was the option to view a full-sized render of the shark through augmented reality, projected in front of the user on their screen. The presenter was able to get as close (or far away) from the model as they wanted, making it seem as life-like as possible without having to worry about the dangers of actually standing in front of a REAL shark. Google stated that they hope to include rendering online products as well to let users view what items like clothes and shoes would look like in their wardrobes before committing to any actual purchase.
In addition, Google stated that they plan on bringing AR to Google Maps, showing AR directions on your screen to ensure you are, in fact, going the correct way. Afterall, who hasn't gotten lost in the city at least once, even with the help of an app?
Google Nest Hub:
Google announced the Home Hub would be re-branded into the Nest Hub, with all the previous features of the Google Home being included with a few new surprises: security and facial recognition thanks to the new camera feature, connection with Google Assistant, digital photo display, and more.  
Lens and Live Caption:
Google also showed off the new upgraded Lens and Live Caption features that will be available with Android Q. With Google Lens, users will be able to use their phone's camera to view documents, signs, etc. In other languages and translate them directly. Live Caption, on the other hand, will provide captions for any piece of media without being connected to any Wi-Fi or mobile network. Whether or not it will be accurate has yet to be seen, but the premise of auto-captions built into the OS is impressive in its own right.
Pixel 3a/ 3aXL:
The biggest piece shown off at Google's IO event was, unsurprisingly, the next set in the Pixel smartphone line- the Pixel 3a and 3a XL. The premise behind these two models is to bring the best camera in the mobile market to a more affordable device. Sacrificing the flagship internals (like a Snapdragon 670 instead of the Pixel 3's 845) and any sort of IP rating, the 3a line comes at a much more affordable price range of $399-$479. The phone has the same camera as its flagship siblings, which has always been the selling point for the Pixel line.
That's our quick, 4 paragraph summary of the Google I/O event! Make sure to sign up for our newsletter to get notifications and updates on any other big phone announcements and keynotes, as well as exclusive offers and discounts!
---